52 Million Annual Dreams & Wishes
Walt Disney
In 2011, I joined the Austin and San Francisco frog design teams on a dream consulting gig — to be one of several visual designers to merge Disney World's global Ride and Reservation Systems.
The Disney Portal Experience Project. 52 million guests each year visit a Walt Disney World theme park. The complexity of running independent applications to manage hundreds of rides and properties to convert them into Dreams Come True is a gargantuan global lift. Converting Guest Reservations into allocated Ride Resources was the immense challenge.
Here's the Annual Attendance by Park
Magic Kingdom: 1971 (20.45 million (2017))
Epcot: 1982 (12.2 million (2017))
Hollywood Studios: 1989 (10.72 million (2017))
Animal Kingdom – 1998 (12.5 million (2017))
Source: https://magicguides.com/disney-world-statistics/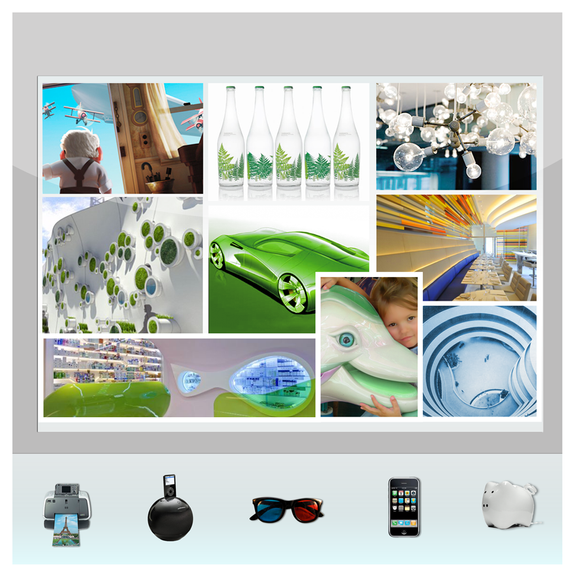 What Disney style would guide the UX/UI?
We created mood boards for the Design Research Principle to test users preferences: a Nostalgic Disney, a shiny plastic Toy Story Disney or Princess Castle Disney. The result was that users preferred a Magical Disney aesthetic. So we created flows to create an experience. At the first mention of using forms, I offered that as "honorary Imagineers", the Disney Guest experience should start immediately.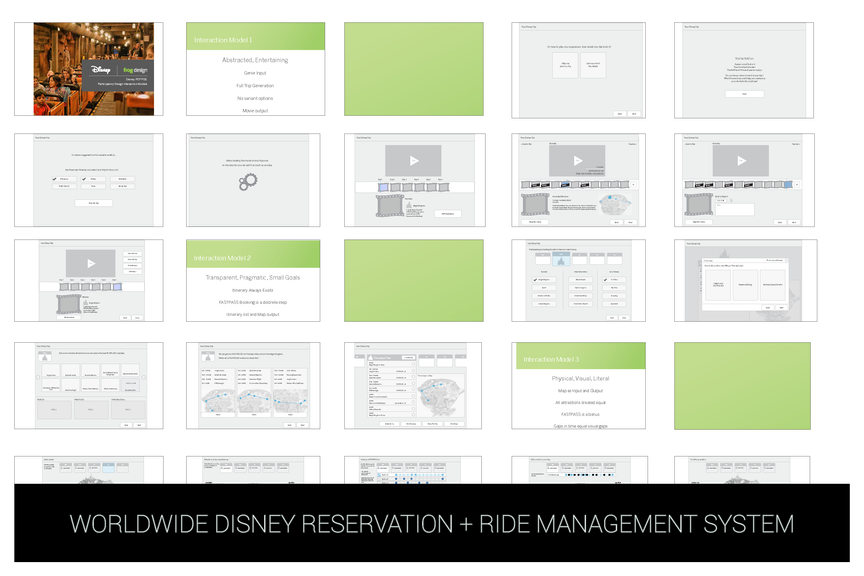 Approach
The recommendation for the Guest Experience was to show users categories of Disney Features: Lodging, Rides, Experiences and aggregate user choices. After they selected their heart's desires, a sharable movie of those choices would be presented so users could decide what set of experiences they and their family wished for.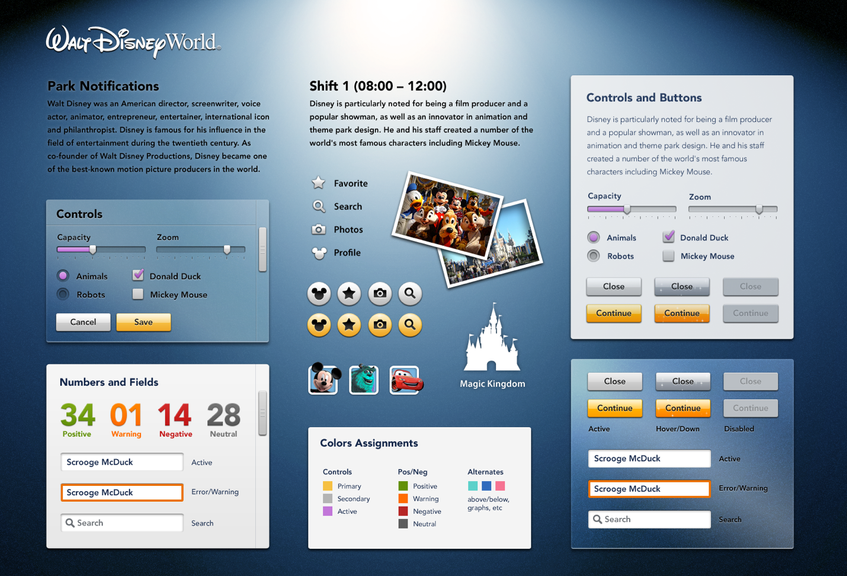 Application toolkit
A UI Toolkit was created for the Application including a range of Controls, Numbers and Fields, Color Assignments, Avatars and Buttons.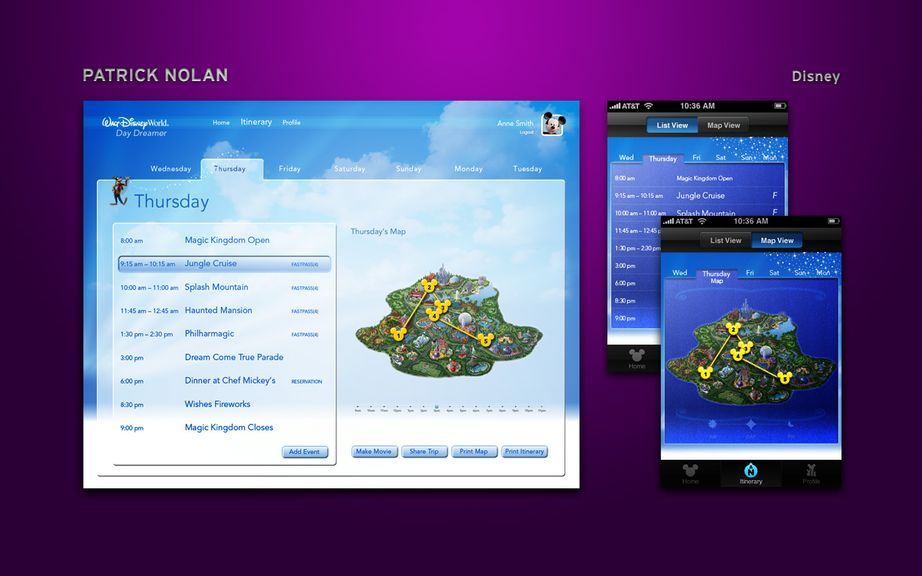 Final Web and Mobile Solution
Ultimately, two other designers and I created UX and UI for the desktop reservations flow and the mobile UI for use once Users were in the Parks. The mobile version was a guide that enabled guests to check their itinerary, ride wait times and find their way around the park from attraction to attraction.
This global undertaking brought together creative groups, visual design, ux designers, software developers and many more logistical magicians to create the pixie dust that tied the whole brand experience together.