Discover Healthcare IT Ecosystem
DELL Computer Solutions
DELL needed a simple way to explain their complex Healthcare solutions. But how do you show such a breadth of solutions across Hospitals, Data Centers, Doctor Offices and Specialists? They hired my company, Patrick Nolan Creative to turnkey a solution.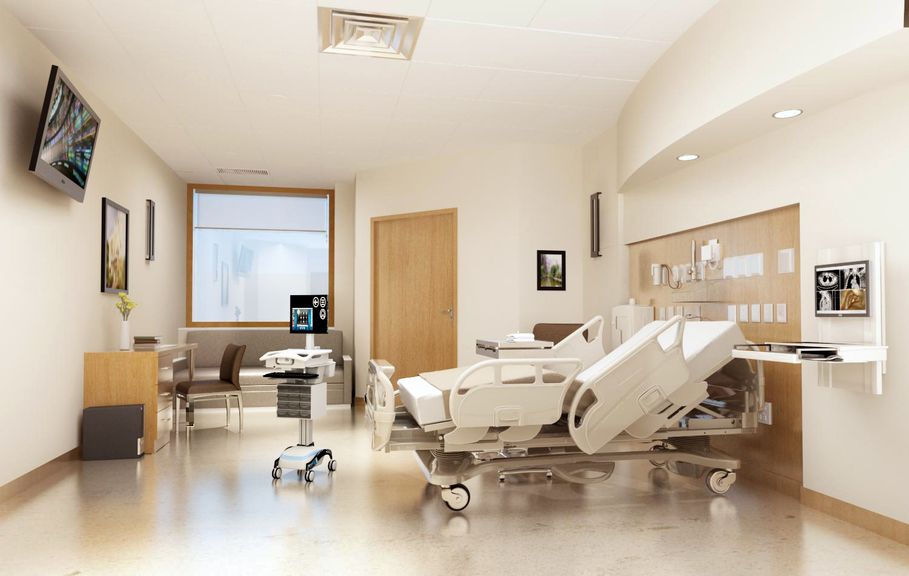 Dell Healthcare IT website
Why am I building this? As a company, DELL didn't have a concise way to bring awareness about their comprehensive Healthcare solutions.
Who am I building it for? The key users are sales teams for DELL and customers to learn more about where they fit in the solutions area. Product partners became stakeholders that added content.
When and where will it be used? The site would be used by desktop users due to its reliance on Flash though a HTML5 solution would have been possible later.
What am I building? I came up with the concept of a Healthcare Ecosystem View represented by a campus of close-proximity hospitals, doctor offices, datacenter and insurance company. To maintain a clean aesthetic, I suggested we build it in CGI and filmed live action video actors.
How could I measure it? We created click-based analytics that would tie into DELL's preexisting program. I developed a coding system that was custom to the project but which tied into DELL'S analytics CRM.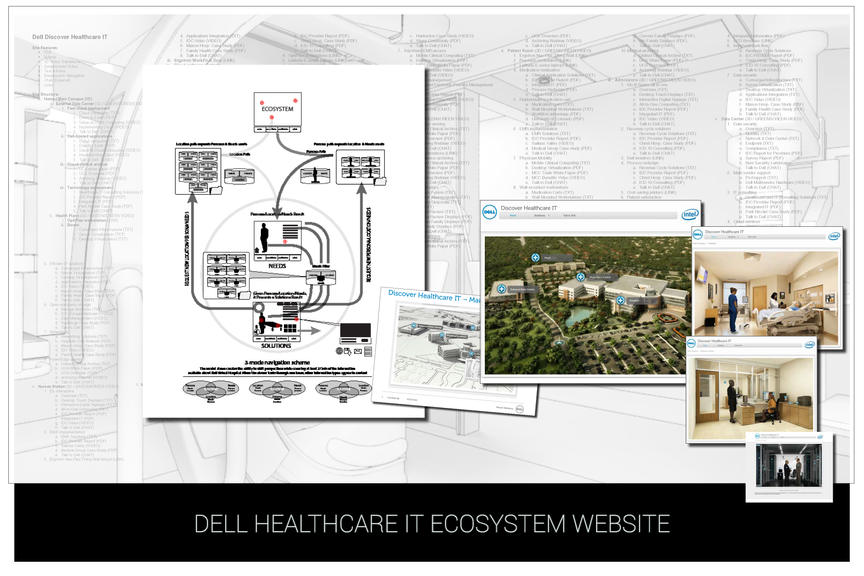 Information Architecture Flow
The head of the Dell Healthcare Team and I worked together to look at all of the information, products and solutions. Then I proposed a site architecture utilizing the web software stack including Flash, video, Live Action, LiveBall, and Ion Interactive analytics systems.
We hypothesized a dual pathway would address user's available time whether they were in a hurry for information or wanted to follow a tour to all of the context locations in the ecosystem.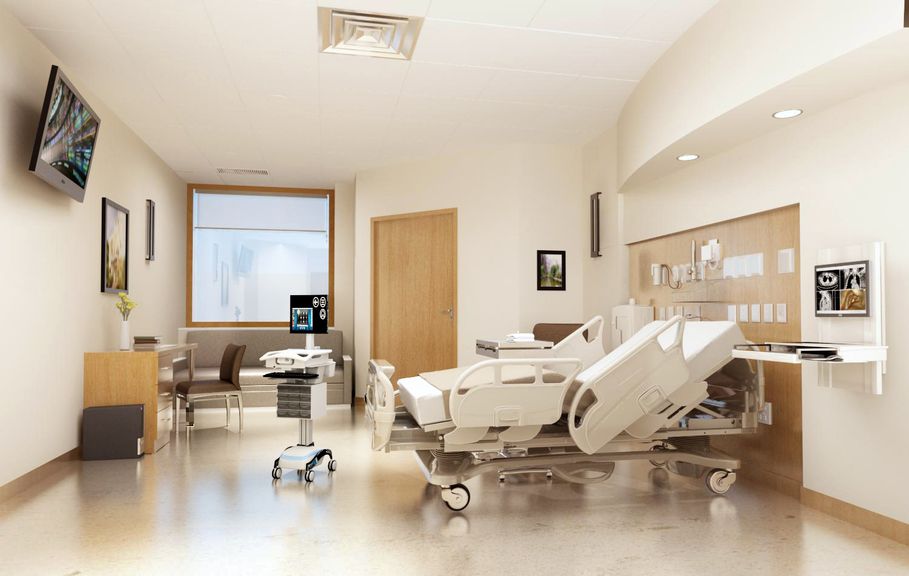 Developing a creative concept
After meeting with DELL Healthcare stakeholders and partners, designed a website concept that would provide a platform to their salesforce to demonstrate the entire Dell Healthcare ecosystem: External Data Centers, Hospitals, Health Plans and Physician's Centers. It was also their desire to extend product placement to key partners: Intel, Barco, Rubbermaid, ELO and Ergotron healthcare solutions. The partners spread the investment but also required additional status updates and requirements check-ins.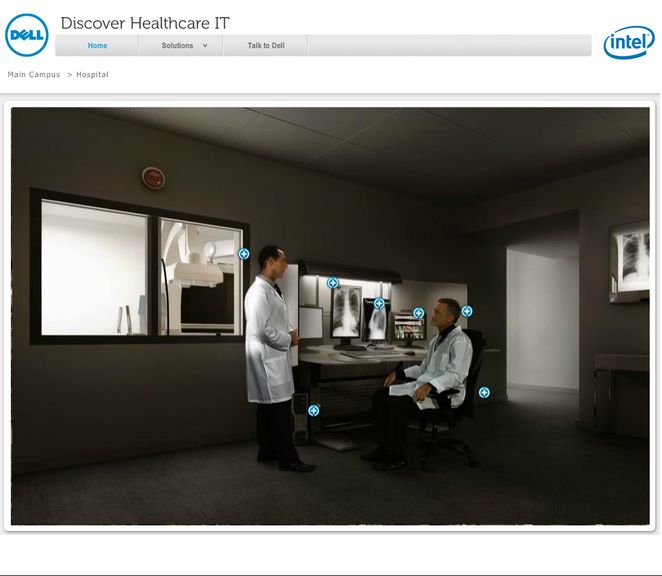 Research approach
The initial discovery included a competitive analysis and we utilized team consensus to revise our IA. The information architecture would still build two pathways through the site.
With that information, I developed a high resolution proof of concept that allowed DELL and stakeholders to visualize the direction. The concept was approved for further development of a budget.
Expert Testimony
During initial stages, the team met with the DELL Healthcare IT stakeholders including a session with Partners like Intel, Barco, Rubbermaid and others. After the initial meeting, followups and check-ins occurred regularly throughout the initial term.
Project Management
Through my LLC, I formed an alliance with larger agency who performed the pass duties required of transactions with DELL. They earned a fee. I performed all strategy, design, project management, creative direction, vendor and client relationships, coordination of creative talent, and overall seeing the vision to completion.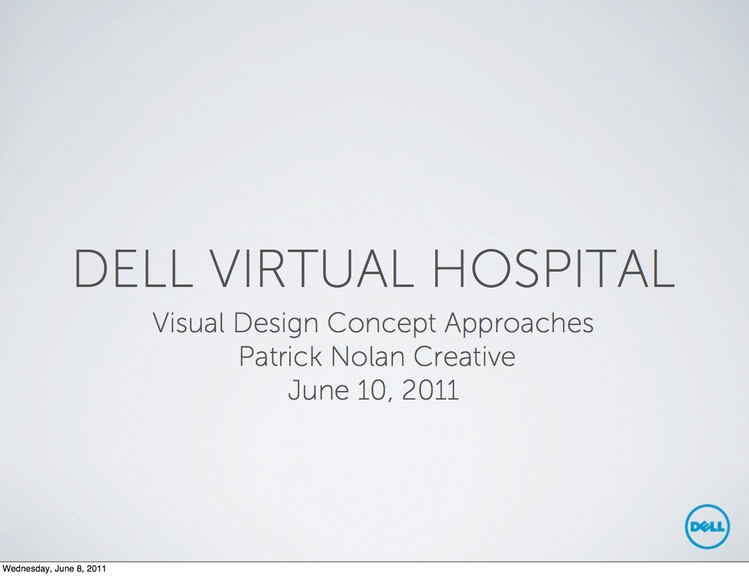 Conceptualization
The detailed Case Study PDF is available.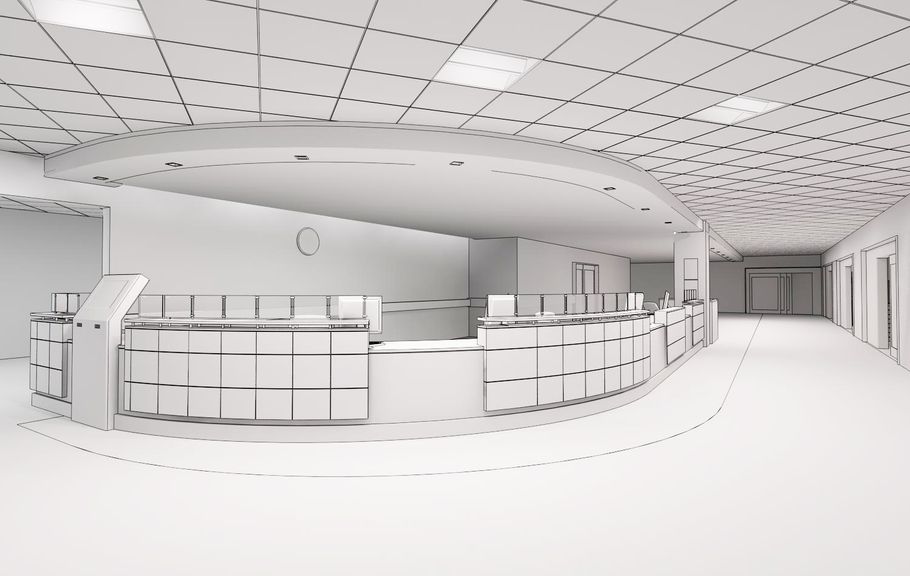 Wireframes
Production Planning/Dev Planning
Content Planning and Copywriting
Development & Tracking Integration