ABOUT
Its all about Transformation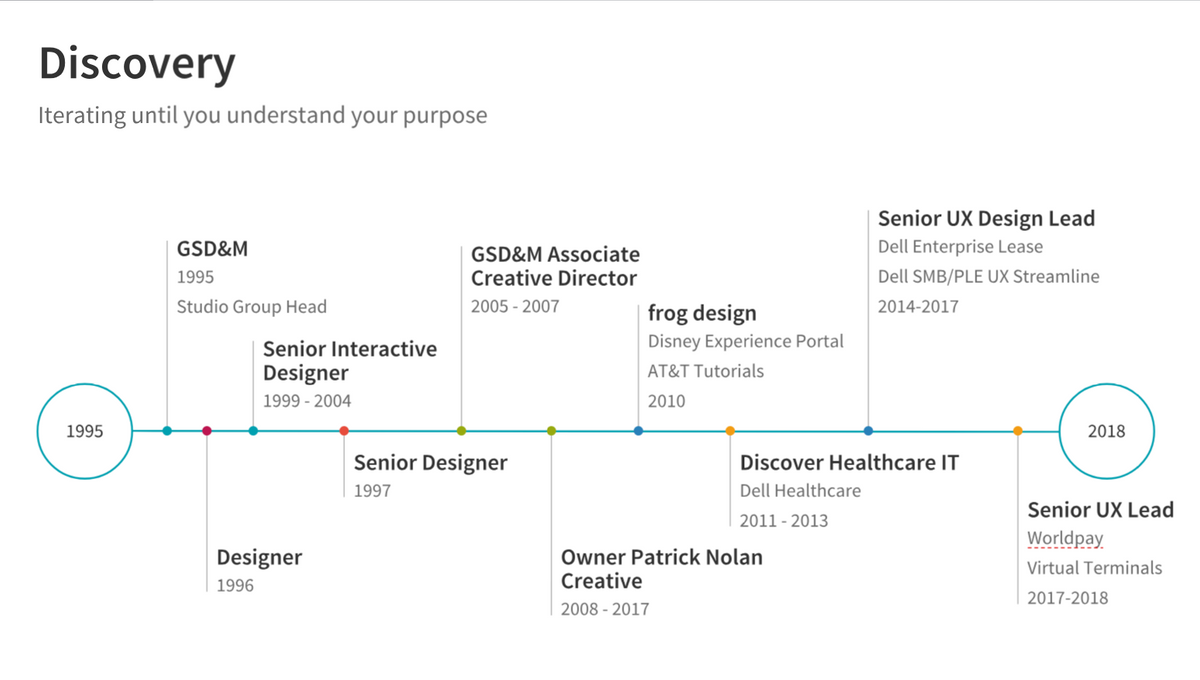 Hello [YOUR NAME HERE],
I'm glad you're interested in my story. As an Army brat, I moved and made all new friends every three years. It was these adventures that led to my development of empathy for others. I was bullied and befriended. Social survival required that I rapidly learn to understand others and transform myself. As human beings, we all seek transformation.
My career wasn't supposed to happen. As a solid "C" high school student, the odds were against me getting into college, let alone graduating from the one of America's top advertising schools at the University of Texas. There was certainly no way I could have become the leading designer & experiential Creative at $900 million dollar GSD&M in Austin, Texas. There was no path from studio art manager to creative director, yet through grit, I persisted.
There was no roadmap for my transformation into User Experience. As I learned advertising required a concept, it became clear that the briefs were not complete and the gaps in research led to gaps in creative executions. UX presented clear discipline and methods for making creative choices and I like that.
I grew to understand that it's not enough to design but that its critical to understand WHY you're spending millions of dollars. I jumped and "built the wings on the way down." This timeline shows the waypoints and major transformations from ego-driven young artist to awarded creative director and ultimately, creator of User Centered Experiences in products that transform lives for a planet in transition.