Dell Enterprise Global Customer Financial Portal
Dell Financial Services 
You're a top Dell Financial Services IT customer and you're managing tens of thousands of IT equipment leases.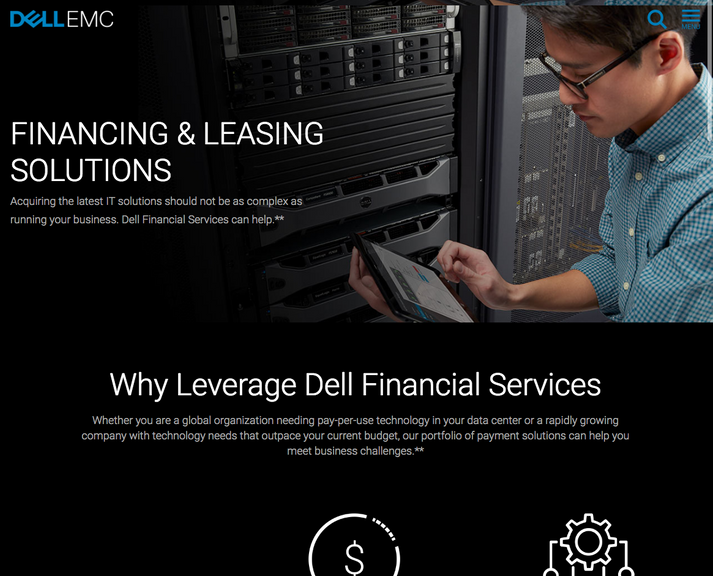 ENABLING DELL LEASE CLIENTS
Dell realized it has several major clients struggling to manage thousands of leases. For Dell, this meant that clients were experiencing frustration and these were extremely large enterprise customers who may have thousands of leases in varying states. The initial challenge is to reimagine the lease management process. The thought is that these clients could benefit from a Customer Portal. Dell gathers a global team.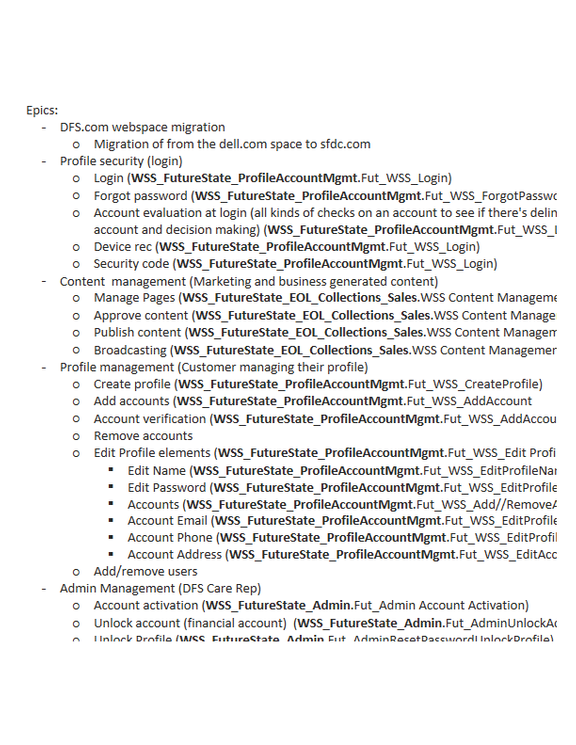 Key Goal
Create a Dell Financial Services Customer Portal software application that streamlines the Lease Management program for Large Enterprise lease customers.
DFS Global Customer Portal
Review your account details at any time
View and manage your DFS assets
Easily view your contract information
Review invoices and payment status as required
Manage end-of-lease options
MEETING THE STAKEHOLDERS AND USERS
The project begins with a kickoff meeting including Austin Sales, Customer Service and Large Enterprise Lease stakeholder representatives who will use this tool to help clients and for the clients self-service of hundreds to thousands of leases. The process is evolving from a more simple SalesForce platform familiar to Customer Service and Sales.
Building a portal infrastructure foundation for all DFS regions and customers (SFDC Customer Portal) and the implementation of Commercial-focused features/functionality in EMEA. Future phases include migration of CA and MX commercial customers onto the Portal, replacement of WSS with a new Transactional platform, and retirement of DFSOS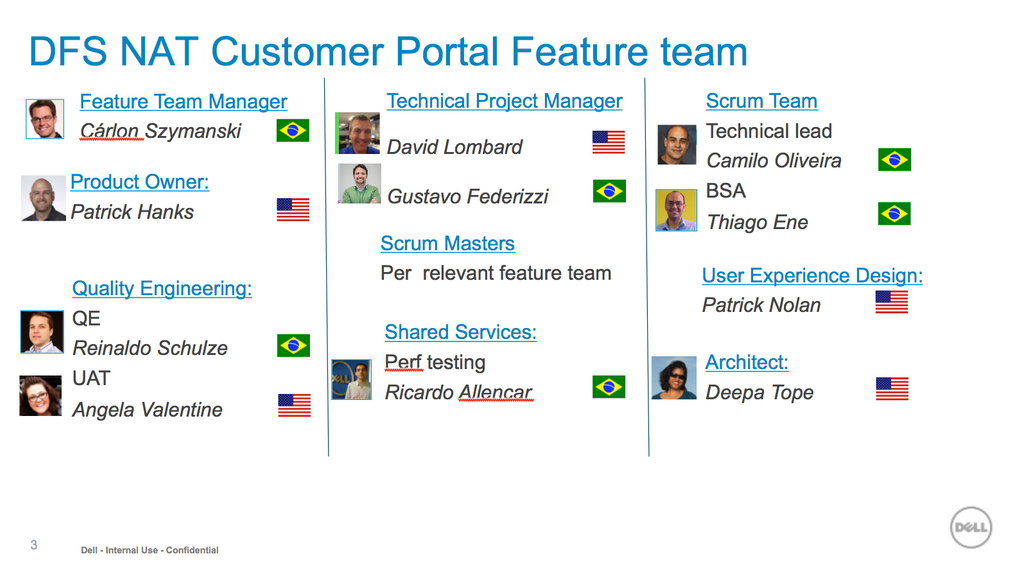 ROLES & RESPONSIBILITIES
This project included a global Dell Financial Services team. The Business team is Dublin, Ireland-based. I'm in Austin, Texas but I've been contracted through Dell to work directly with the Brazil development team. This is my second Senior UX Lead (Engineer) role with this team but this time the entire international team meets in Austin and we start a war room at Dell to garner stakeholder input.
The DFS Global Customer Portal North America Extended team of stakeholders included:
CSMB eCommerce • CSMB Sales • CSMB Marketing • PLI Sales • Channel Sales Debbie Haub • PLI Marketing TBD • Consumer Care • SMB Care • Office of the Customer • BI/Reporting • Collections • PLI Care/Collections/Invoicing • EOL • SFDC Business Admin • Compliance/Privacy • Legal • DFS L&D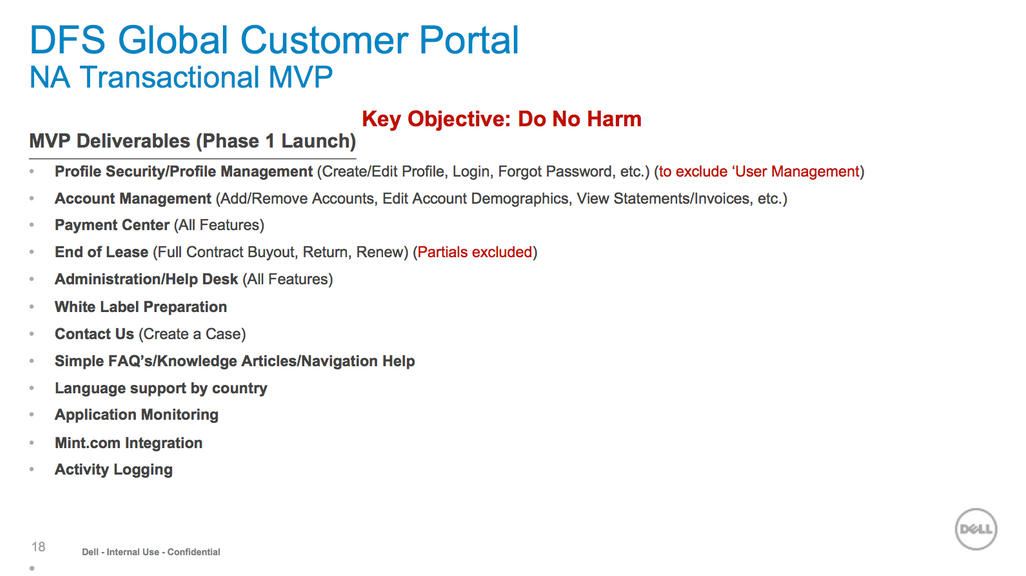 SCOPE & CONSTRAINTS
The scope of work was Requirements Based
Discovery was limited to Business teams
A six month deadline
Business and Development teams only in US for a week
No resources provided other than the meeting room and large pads
The application would have to comply with SalesForce.com bandwidth limitations
Usability would depend not only on bandwidth limitations but with how many records could be called and edited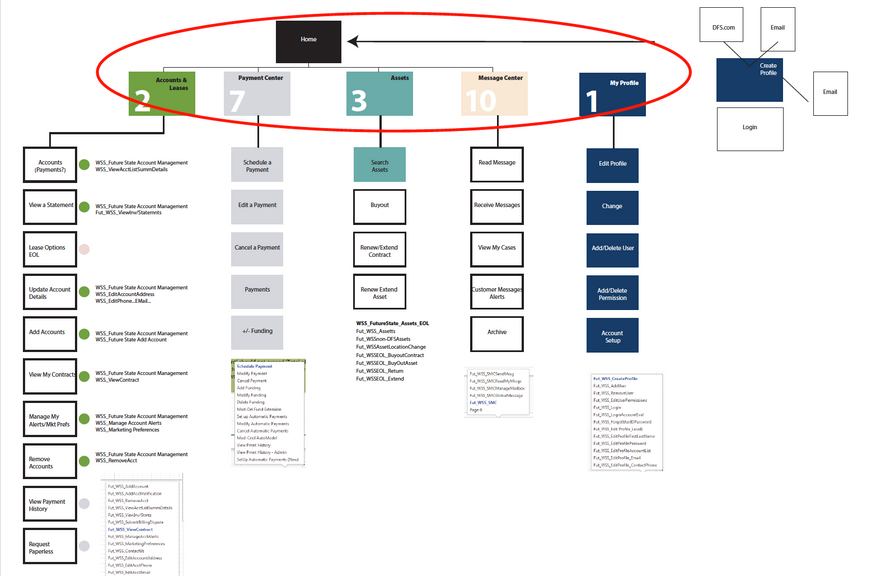 PROCESS & WHAT I DID
The kickoff began with a DFS North American Transactional Workshop.
Approval of all Priority 1 & 2 process maps/feature sets
Capture/Validate all interlock needs
MVP and feature prioritization
'Story-ready'
Next Steps/Parking Lot
Working from a general requirements document I found it helpful to convert the Workshop takeaway charts into architecture. While the focus was Large Enterprise multi-account users, once we had a solution, I simplified the UI to allow for SMB single account users.
My first goal was to complete a single pathway to understand how the user would experience the workflows by creating more simple, more direct pathways utilizing predictable and reasonable cognitive loads. Once I was able to achieve balance in one Pathway such as the Payment Path, working through the Account(s) & Leases, Assets and Messaging fell in place.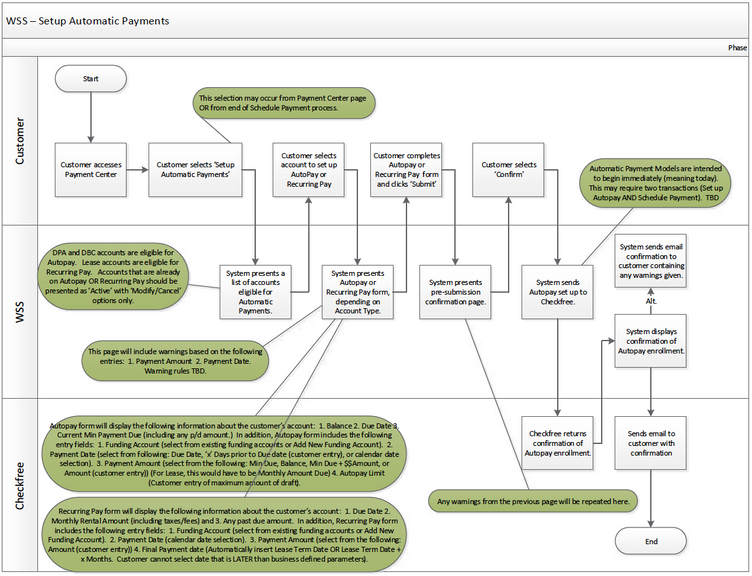 From Process Flows
I began with a presentation deck (see PDF's below). Using a combination of existing IA process flows, and the Epics documentation, I needed to visually organize the structure. Several calls were spent reviewing the Epics with the Business in Ireland. My development team was located in Brazil.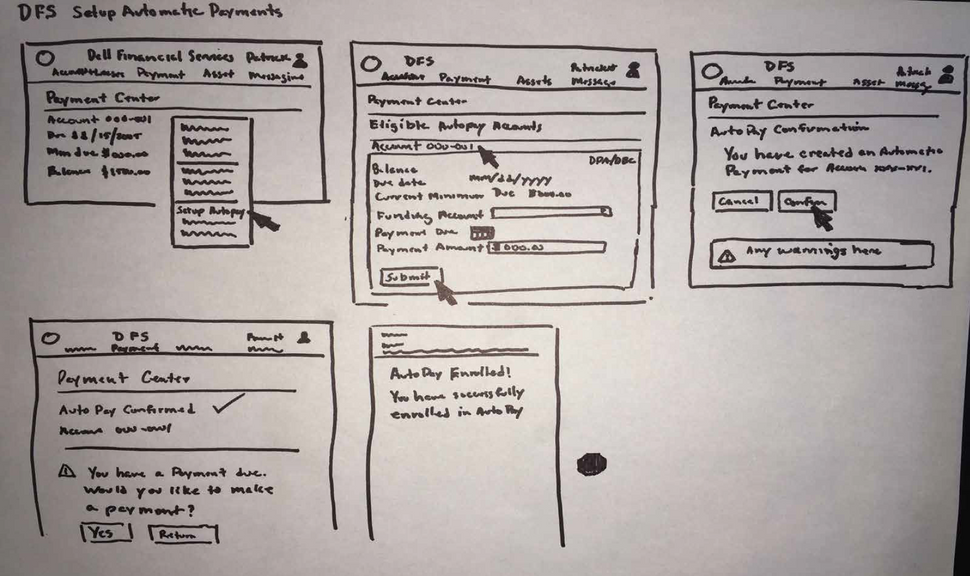 To wireframe sketches
As part of our kickoff meeting, I sketched out a 70-100 possible layout thoughts in the form of thumbnail drawings. Later I converted them to these larger sketches which formed the basis of later digital wireframes.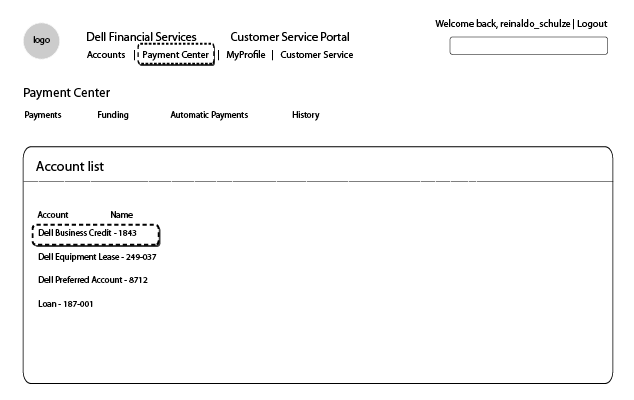 Low Fidelity Wireframes
By viewing this pathway, we gained a better understanding of what we wanted and didn't want to do in our user experience. The preferred tone was changed to be more conversational. This low fidelity series kept our conversations about function not design.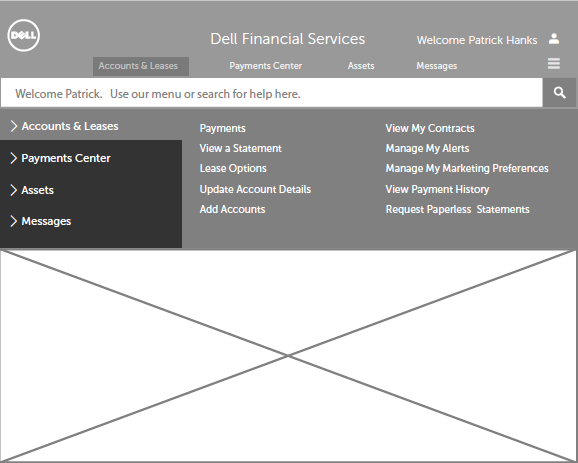 Mid Fidelity Wireframes
We iterated with different styles based on Dell Microsite Design Pattern standards. At each stage we went back to the key decision makers for feedback.
OUTCOMES & LESSONS
Dell was working with another company and negotiated to merge this product plus two others. They leveraged our wireframes and prototypes to create myDFS.com site.
Their summary indicates that their application offers the features that were part of recommended solution.
Contracts – at-a-glance view of all your DFS contracts, including Contract Numbers, Start Dates and Invoice status plus the ability to export details via excel.
Account Overview – all your account details, including Term Dates or let us know when a payment will be sent.
Previous Invoices – with data broken down by Invoice Dates, Due Dates, Total Amount and the ability to download a copy of your rental invoice.
Asset Details – including leasing Status, equipment Serial Numbers, Asset Types and Asset Description plus the ability to add additional information in the fields provided for each DFS asset or use myDFS.com to store asset information from other lessors.